Do Sleep Timing and Duration Affect Dementia Risk?
Summary: Dementia risk was 69% higher in older adults who slept for more than 8 hours per night, and 2 times higher for those who went to bed before 9 pm.
Source: Wiley
New research published in the Journal of the American Geriatrics Society suggests that the time people go to bed and the amount of time they sleep may affect their risk of developing dementia.
In the study of 1,982 older adults in China who were free of dementia at the start of the study, 97 participants were diagnosed with dementia during an average follow-up of 3.7 years.
Risk of dementia was 69% higher in those who slept for more than 8 hours (versus 7-8 hours) and 2-times higher for those who went to bed before 9 PM (versus 10 PM or later).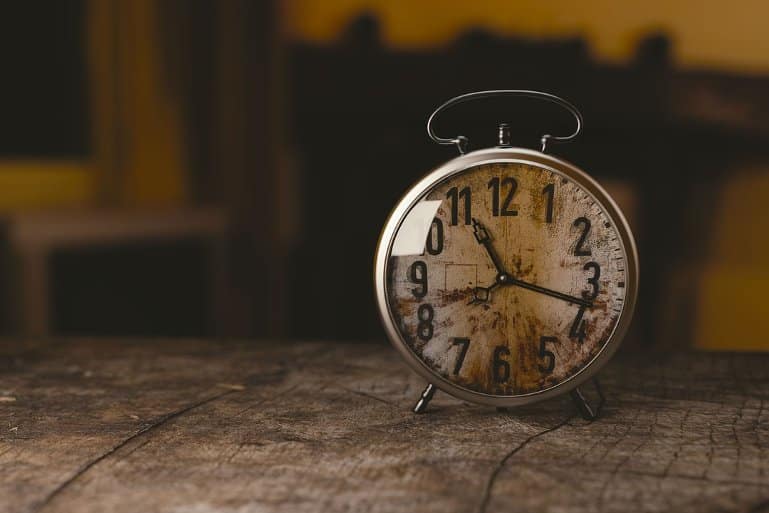 "This suggests that cognitive function should be monitored in older adults who report prolonged 102time in bed and advanced sleep timing," the authors wrote.
About this sleep and dementia research news
Author: Sara Henning-Stout
Source: Wiley
Contact: Sara Henning-Stout – Wiley
Image: The image is in the public domain
Original Research: Open access.
"Associations of sleep timing and time in bed with dementia and cognitive decline among Chinese older adults: A cohort study" by Rui Liu MD et al. Journal of the American Geriatric Society
---
Abstract
Background
The longitudinal associations of sleep timing and time in bed (TIB) with dementia and cognitive decline in older adults are unclear.
Methods
This population-based cohort study used data from 1982 participants who were aged ≥60 years, free of dementia, and living in rural communities in western Shandong, China. At the baseline (2014) and follow-up (2018) examinations, sleep parameters were assessed using standard questionnaires. Cognitive function was measured using the Mini-Mental State Examination (MMSE). Dementia was diagnosed following the DSM-IV criteria, and the NIA-AA criteria for Alzheimer disease (AD). Data were analyzed using restricted cubic splines, Cox proportional-hazards models, and general linear models.
Results
During the mean follow-up of 3.7 years, dementia was diagnosed in 97 participants (68 with AD). Restricted cubic spline curves showed J-shaped associations of sleep duration, TIB, and rise time with dementia risk, and a reverse J-shaped association with mid-sleep time. When sleep parameters were categorized into tertiles, the multivariable-adjusted hazard ratio (HR) of incident dementia was 1.69 (95%CI 1.01–2.83) for baseline sleep duration >8 hours (vs. 7–8 h), 2.17 (1.22–3.87) for bedtime before 9 p.m. (vs. 10 p.m. or later), and 2.00 (1.23–3.24) for mid-sleep time before 1 a.m. (vs. 1–1.5 a.m.). Early bedtime and mid-sleep time were significantly associated with incident AD (HR range: 2.25–2.51; p < 0.05).
Among individuals who were free of dementia at follow-up, baseline long TIB, early bedtime and mid-sleep time, early and late rise time, and prolonged TIB and advanced bedtime and mid-sleep time from baseline to follow-up were associated with a greater decline in MMSE score (p < 0.05). These associations with cognitive decline were statistically evident mainly among men or participants who were aged 60–74 years.
Conclusions
Long TIB and early sleep timing are associated with an increased risk of dementia, and the associations with greater cognitive decline are evident only among older people aged 60–74 years and men.
Affiliate disclosure: The links contained in this product review may result in a small commission if you opt to purchase the product recommended at no additional cost to you. This goes towards supporting our research and editorial team and please know we only recommend high quality products. Disclaimer: Please understand that any advice or guidelines revealed here are not even remotely a substitute for sound medical advice from a licensed healthcare provider. Make sure to consult with a professional physician before making any purchasing decision if you use medications or have concerns following the review details shared above. Individual results may vary as the statements made regarding these products have not been evaluated by the Food and Drug Administration. The efficacy of these products has not been confirmed by FDA-approved research. These products are not intended to diagnose, treat, cure or prevent any disease.